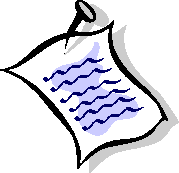 ALSO>>>

The Sunshine Committee

wants news of anyone who may be ill and in need of a little cheering up.

The Publicity Committee always looks for info and ideas on new places to advertise for the club.  


The Demo Committee is looking for artists to hold demonstrations for our Demo Night meetings the third Tuesday of each month.

The Sketch Committee wants info on anyone wishing to model for our monthly sketch nights. 

 2018

   If you have news to share, please email us!!!   

Cindy Fox was juried into the Uart international on-line show for pastel. ALSO,The Connecticut Pastel society show is scheduled for Oct 18 to Nov 17.

Laurie Schlageter exhibiting with LI Sumi-E Society at the Commack Library, 18 Hauppauge Rd, Commack Nov 1-29th

Also participating in add'l group exhibits during November:

Comsewague Library, Port Jefferson, Patchogue-Medford Library.

Joan Tavalott & Laurie Schlageter - South Bay Library, Bellport:  Exhibit Dec.1- 30th... also at the Library - 3rd Annual Fine Art and Craft Show Dec 1 & 2, 12:00-4:00pm.

Susan Gilday & Laurie Schlageter - Annual Holiday Craft Show - Islip Art Museum, Brookwood Hall, East Islip: Saturday Dec 8th 11:00-4:00pm

Send your announcements to wetpaintsstudio@yahoo.com