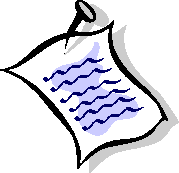 ALSO>>>

The Sunshine Committee

wants news of anyone who may be ill and in need of a little cheering up.

The Publicity Committee always looks for info and ideas on new places to advertise for the club.  


The Demo Committee is looking for artists to hold demonstrations for our Demo Night meetings the third Tuesday of each month.

The Sketch Committee wants info on anyone wishing to model for our monthly sketch nights. 

 2018

   If you have news to share, please email us!!!   

Sales thus far from our ongoing exhibit at Port Jefferson Village Center: Ruth Johnson, Kari Kaczmarek, Alma Pancir, Susan Gilday, Kathy Wayman.

Joan Tavolatt sold a painting at SBAA Annual Exhibit, Bellport, Memorial Day weekend.

Also from SBAA Exhibit: Susan Gilday 2nd Place, Laurie Schlageter, and Mary O'Connor Honorable Mentions.

Send your announcements to wetpaintsstudio@yahoo.com