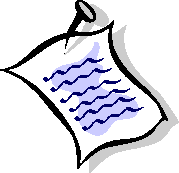 ALSO>>>

The Sunshine Committee

wants news of anyone who may be ill and in need of a little cheering up.

The Publicity Committee always looks for info and ideas on new places to advertise for the club.  


The Demo Committee is looking for artists to hold demonstrations for our Demo Night meetings the third Tuesday of each month.

The Sketch Committee wants info on anyone wishing to model for our monthly sketch nights. 

Carol Corbett an exhibit at the West Islip Library in the Community Room, 3 Higbie Lane West Islip, New York  during the July month

Rosamarie Eisler will have her solo show with Children's view at the North Shore Public Library, 250 25A, Shoreham NY 

Marie Camanares solo show at the Bayard-Cutting House upstairs. Her show will run through June 25 Thurs-Fridays 11am-4 pm.

Marie Camaneres  will be having an exhibit at the Martha Clara Vineyards during the month of July.

Laurie Samara-Schlageter is exhibiting with LI Sumie Society, Asian brush painting at Shelter Rock Gallery, 48 shelter Rock Rd., Manhasset (at Unitarian Universalist Congregation) Show runs to July 11th

Send your announcements to wetpaintsstudio@yahoo.com