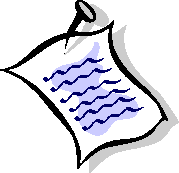 ALSO>>>

The Sunshine Committee

wants news of anyone who may be ill and in need of a little cheering up.

The Publicity Committee always looks for info and ideas on new places to advertise for the club.  


The Demo Committee is looking for artists to hold demonstrations for our Demo Night meetings the third Tuesday of each month.

The Sketch Committee wants info on anyone wishing to model for our monthly sketch nights. 

 2019

   If you have news to share, please email us!!!  

​Galina Melnik solo exhibit at Center Moriches Library thru June.  Reception June 8th 2-3:30pm.

Mary O'Connor won 2nd Place at South Bay 62nd Annual Exhibit, Bellport  -  Laurie Schlageter won Honorable Mention.

Carol Corbett won 3rd place ribbons for each oil and acrylic paintings at BACCA annual exhibit.

Roseanne Albanese won Best in Show at BACCA annual exhibit

Send your announcements to wetpaintsstudio@yahoo.com